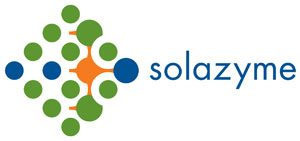 Solazyme, Inc., which was just named the 'Top 50 Hottest Company in Bioenegy' by Biofuels Digest, announced that it has received a $21.8 million federal grant to build its first integrated biorefinery in rural Riverside, Pennsylvania. The funding was announced by the U.S. Department of Energy (DOE) and marks the next step in producing algal based fuel. Research conducted by the company has shown that their algal oil will reduce overall greenhouse gas emissions between 85-95 percent.
"We are honored to partner with the Department of Energy and are excited to be creating jobs in California and Pennsylvania. Our technology reduces reliance on foreign oil and enhances national security while providing strong environmental benefits," said Jonathan Wolfson, chief executive officer of Solazyme.
According to the company, the DOE funds, along with other private investments will be used, "to move toward commercialization faster, creating and preserving jobs in diverse regions across the country and creating jobs in manufacturing, construction and agricultural processing." Solazyme's Integrated Biorefinery will be located on the site of Cherokee Pharmaceuticals' existing commercial biomanufacturing facility in Riverside, Pa.
"Last year's record high gas prices and their impact on families and businesses proved that we must reduce our dependence on foreign oil in favor of biofuels produced here at home. Solazyme's innovative project is working towards that goal by demonstrating how we can turn algae into fuel in a cost-effective way and on a commercial scale. These are the types of investments we must make today in order to strengthen our economy, our environment and our national security in the long-run," said Governor Edward Rendell of Pennsylvania.