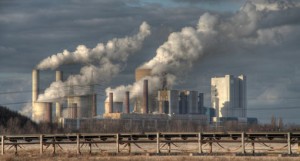 Some of the biggest news to come out of Copenhagen yesterday was the ruling from the Environmental Protection Agency that greenhouse gas emissions are now considered "an endangerment" to society. This ruling now gives the EPA the authority, under the Clean Air Act, to regulate greenhouse gases. This decision could lead to stricter vehicle, manufacturing and power plant emissions – including ethanol and biodiesel plants.
The timing was no coincidence as President Obama is looking to improve America's bargaining hand during the two week Climate Change Conference where leaders from nearly 200 countries are attempting to create a global climate policy plan.
On December 7, 2009, the Administrator signed two distinct findings regarding greenhouse gases under section 202(a) of the Clean Air Act:
Endangerment Finding: The Administrator finds that the current and projected concentrations of the six key well-mixed greenhouse gases–carbon dioxide (CO2), methane (CH4), nitrous oxide (N2O), hydrofluorocarbons (HFCs), perfluorocarbons (PFCs), and sulfur hexafluoride (SF6)–in the atmosphere threaten the public health and welfare of current and future generations.


Cause or Contribute Finding: The Administrator finds that the combined emissions of these well-mixed greenhouse gases from new motor vehicles and new motor vehicle engines contribute to the greenhouse gas pollution which threatens public health and welfare.
In addition to tightening emission standards, there are two other ways that have been discussed at length to regulate CO2 emissions, the gas that is in the most abundance. First is through a carbon tax and second through a cap and trade system.