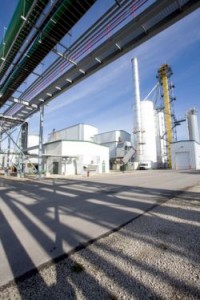 American Process, a company based in Atlanta, Georgia, has received a portion of the funds that were awarded by the Department of Energy's (DOE) Biorefinery Assistance Program – $17.9 million to be exact. The funds will be used to develop a plant that will produce ethanol and potassium acetate, a deicer, from wood waste generated by a local hardboard company, Decorative Panels International.
According to an article in the Michigan Messenger, Governor Jennifer Granholm said in a statement, "This grant, in support of one of our Centers of Energy Excellence, will bring 160 jobs to the Alpena area and strengthen Michigan's efforts to be a leader in the development of the next generation of advanced biofuels."
Back in June, the state approved the site location as part of a tax-exempt Renewable Energy Renaissance Zone for 15 years beginning next January. In addition to the DOE funds, the project has had other investments including the receipt of $4 million from the Center of Energy Excellence.