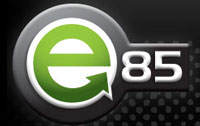 The E85 Flex-Fuel Challenge, a contest by the Renewable Fuels Association, is offering a lucky winner a pretty nice holiday present. The cutest kid photo will win a year's supply of fuel.
Here's how it works.
• Take the most adorable or funny snapshot of your child.
• Submit the photo by midnight on January 5th.
• Vote for your child – or the cutest photo if you didn't submit a photo.
• Win a free year of fuel.
The grand prize is free fuel for a year and the photo that gets the most votes will win a $500 fuel card. The first 1,000 people to register will receive a reusable grocery bag.
Click here to learn more about the contest and to submit your photo.