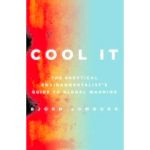 What is the greatest crisis in the history of civilization? Global warming. Well, at least according to the media's portrayal. However, according to Bjorn Lomborg, the author of "Cool It", and the second review in my Copenhagen Climate Conference three views in seven days series, while global warming is an concern, it is not the most pressing worldwide issue.
Lomborg writes, "That humanity has caused a substantial rise in atmospheric carbon dioxide levels over the past centuries, thereby contributing to global warming, is beyond debate. What is debatable, however, is whether hysteria and headlong spending on extravagant CO2-cutting programs at an unprecedented price is the only possible response."
He continues, "Such a course is especially debatable in a world where billions of people live in poverty, where millions die of curable diseases, and where these lives could be saved, societies strengthened, and environments improved at a fraction of the cost."
Has the worldwide frenzy surrounding global warming caused us to lose our common sense?
Maybe so as Lomborg argues that spending billions of billions of dollars to curb Co2, which won't have a major impact in the next century, and at best a minor impact, is the stupidest solution ever. He provides dozens of examples of how global warming will increase the death toll, and then demonstrates that the science behind these claims is faulty. For example, dozens of people cite the increase of malaria with increased warming. However, Lomborg notes that treating the underlying cause of malaria now, will save more lives than staving off global warming through ineffective CO2 reduction programs.
Now mind you, he is a proponent of curbing C02 but not through political policies attached to obscene budgets with low return on investments (ROI), but with social programs with manageable budgets and high ROI's. Ultimately, Lomborg provides "The Coolest Options" and I'm going to cite two here:
We should cut C02 by more than what the emasculated Kyoto will manage, but still only by 5 percent, moving to 10 percent by the end of the century.
We should increase our R&D in low-carbon energy tenfold. Using 0.05 percent of of GDP, or $25 billion annually, wold enable us to stabilize climate at a reasonable level.
I'm going to leave you with a message that Lomborg delivers over and over in Cool It,  "The increasing rhetoric of what Hulme calls 'fear, terror and disaster,' is also polarizing the political debate on global warming to the extent that it incapacitiates any sensible dialogue."
To succeed, "We need to tone down the sceaming and reclaim the sensible dialogue."
Now there is a challenge for Copenhagen.