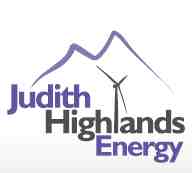 Several counties in central-Montana are working together to develop, what could be, the largest wind development project of its kind in the state. National Wind, working with Billings-based Montana Wind Resources, LLC and along with area ranchers, have formed Judith Highlands Energy, LLC to develop over 500 megawatts (MW) of community-owned wind projects.
"Area ranchers are realizing that National Wind's established business model is distinctly different than "traditional," corporate wind farm developments," said Patrick Pelstring, Co-Chair of National Wind, LLC. " Our National Wind model seeks to allow local community participation, which provides potential for sharing in both turbine leases and revenues from a successful project."
A 2009 Harvard study suggests that Montana is second only to Texas with the country's greatest wind potential.  The Department of Energy's Wind Powering America Program has reported that 1,000 MW of installed wind capacity in Montana could add $1.2 billion in cumulative economic benefits, reduce C02 emissions by 2.9 million tons, and save over 1,200 million gallons of water annually.
According to Judith Highlands Energy, the project incorporates over 50,000 acres, nearly 100 percent of the land needed to develop the wind farm's first phase. The company is expected to be developed in multiple 100+ megawatt phases over the next 5-8 years, and has stated that they have executed two leases for on-site meteorological equipment (met tower) installation within the next 30 days. The met towers will help determine where the turbines should be placed.