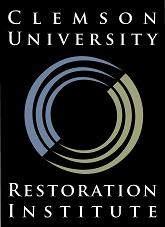 South Carolina's Clemson University is getting $98 million in federal funds for wind energy research that is expected to create hundreds of wind energy jobs and make the area a center for wind research.
This press release says the school's Restoration Institute and its partners have received a $45 million grant from the U.S. Department of Energy, as well as $53 million of matching funds, to build and operate a large-scale wind turbine drive train testing facility at a former Navy base:
The award is the largest single grant ever received in the university's history and represents an enormous economic development opportunity for the region.
The testing facility will be … capable of full-scale highly accelerated testing of advanced drive train systems for wind turbines in the 5 megawatt to 15 megawatt range, with a 30 percent overload capacity.
Planning and construction of the facility will begin in the first quarter of 2010 with a targeted operational date in the third quarter of 2012.
John Kelly, executive director of the Clemson University Restoration Institute and vice president of public service and agriculture, said this award will further Clemson University's strength in research and education and support the establishment of a wind energy manufacturing cluster in South Carolina.
The project is expected to create immediately 113 temporary and 21 full-time jobs. But for the long haul, the Department of Energy believes South Carolina could gain 10,000 to 20,000 new jobs in the wind power industry over the next 20 years.