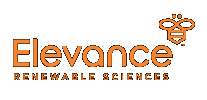 The next great by-product that could help biodiesel plants stay profitable could be put right on the tip of your shiny nose.
Elevance Renewable Sciences, with backing from Cargill, Dow Corning and the $45 billion Texas Pacific Group investment fund, is working with Iowa-based Renewable Energy Group to put technology in REG's Newton, Iowa biodiesel plant to use biodiesel and soybean, corn and animal oils processed there to produce polymers, pharmaceuticals and cosmetics. The Des Moines Register reports that Elevance has asked the Iowa Power Fund to help with the money for the $8.1 million demonstration project:
If successful, "this technology may be replicable in large-scale biodiesel facilities in Iowa," according to the application by Elevance Renewable Sciences of Bolingbrook, Ill…
Negotiations have begun with the Iowa Power Fund for Elevance's request of $3.8 million. The Iowa Department of Economic Development also will be asked for $800,000, according to a Elevance spokeswoman.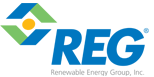 Spokeswoman Alicia Clancy of Renewable Energy Group of Ames said Friday that REG and Elevance "are in discussions" about working together at the Central Iowa Energy biodiesel plant in Newton that REG manages.
"This would be a way to make the biodiesel and biofuels plants more complete bioenergy systems," Clancy said. She would not divulge more details.
Construction is slated for next summer with the facility ready to process the new by-products in October.
Now keep in mind that REG itself has 12 biodiesel plants in Iowa, Minnesota, Illinois, Texas, Louisiana, Kansas and Canada. If it works at the Newton plant, you can bet they'll add the idea to their other plants, where feasible. And if it works for them, imagine the others that will want to get on that bandwagon.