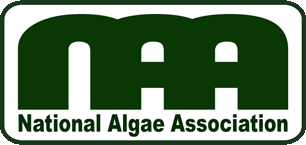 The future of algae-biodiesel could come in catfish ponds that have lost their fish. That's the topic of discussion for the National Algae Association Mid-South Chapter's workshop next week.
Experts in open pond production of algae will talk about the challenges and opportunities their industry faces in making biofuels and biomass for animal feedstocks, bioplastics, fertilizers, and other bioproducts, Nov. 18-19 at the Holiday Inn Express-Downtown Memphis, TN:
"This workshop is designed to bring the top experts in open pond production together with catfish pond owners, investors and entrepreneurs to learn from each other and fast-track algae open pond production for energy, animal feedstock, organic fertilizer and many other products," says Tamra Fakhoorian, president of the NAA Mid-South Chapter.
Pete Moss, president of Frazier, Barnes and Associates, LLC observes, "Open pond production of algae holds great promise for the widespread production of renewable energy and fuels. However industry and project risks that have accompanied renewable alternatives in the past will certainly be present in the development of algal production. Managing and minimizing this risk will be the key to the success of this industry. This workshop will be instrumental in addressing these risks."
For more information and registration, click here.