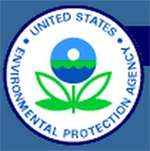 Thousand of Americans and ethanol industry groups may have to wait longer for a response from EPA on whether they will allow an increase in the blend of ethanol in gasoline from 10 to 15 percent (E10 to E15). On March 6, petitions were filed by industry groups and supporters of industry groups, that will allow for the increased blend. EPA has 270 days, or until December 1, to grant or deny the request. Rumors have recently circulated that EPA will not meet this deadline.
This week, EPA Administrator Lisa Jackson told Reuters that the agency still has has work to do and may have to do this past the December 1 deadline. EPA must review tests on how E15 will affect engines and evaluate emissions.
"We are concerned about any delay in acting on the Growth Energy Green Jobs waiver to raise the blend wall from 10 to 15%," said Growth Energy spokesman Chris Thorne. "Every day that EPA delays the decision is another day of preventing our nation from reducing our dependence on foreign oil, creating jobs here in America and delaying the development of next generation feedstocks like cellulose. The lack of a decision creates uncertainty, and without certainty of a market, investment in cellulose ethanol production is put on hold. Our nation has been held hostage to foreign oil for too long. It is time to move forward," he continued. "We could wait forever for more tests, which will only prove what we have known for a long time – it is time to raise the blend wall," Thorne added.
"We do believe the data will ultimately support the waiver. We also think EPA can act now to approve E12, based on existing authority and tolerances," said Bob Dineen of the Renewable Fuels Association through a Twitter chat.