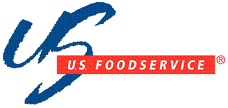 One of the country's premier foodservice distributors has converted another one of its delivery fleets to run on biodiesel.

This press release posted on the EarthTimes.org Web site says U.S. Foodservice-Atlanta is running its 185 tractors and 210 trailers on B5, joining U.S. Foodservices' Streator, Ill., and Plymouth, Minn. divisions burning the green fuel:
"Utilizing biodiesel is a continuation of our ongoing environmental strategy," said John Leake, president of U.S. Foodservice-Atlanta. "Improving our overall impact on the environment – while helping our customers find effective ways to do the same – not only makes good business sense, it's the right thing to do."
The biodiesel fuel costs on average about a penny more per gallon. Its use is expected to reduce the U.S. Foodservice-Atlanta fleet's carbon dioxide (CO2) emissions by nearly 788,000 pounds – or about 4 percent – annually. That's roughly the equivalent of taking 65 cars off the road or of planting more than 3,150 trees every year.
The company will get the biodiesel from a local company, S.A. White Oil Co. of Marietta.