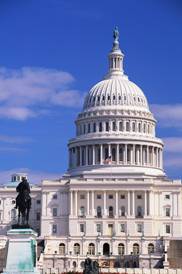 Paper companies that have been cashing in on an alternative fuels tax credit could soon see that loophole close.

This story from Reuters says lawmakers in the U.S. House of Representatives say they will end those paper companies' ability to collect a $1-a-gallon tax credit that the companies have getting by adding black liquor, a by-product of producing paper, to a small amount of diesel to claim the money:
Democrats on the tax-writing House Ways and Means Committee propose to close one version of an alternative fuel credit in which companies can claim about a $1 credit per gallon for producing biofuel. By limiting eligibility for the credit, the provision would raise $24 billion over a decade…
The credit used by most companies now expires at the end of this year. The provision closes a more lucrative credit that companies are expected to turn to after the currently used credit expires.
The credits are intended to spur development of biofuels and are being improperly used by paper companies, critics say. So-called black liquor — a byproduct of paper production — is blended with a small amount of diesel fuel to claim the credit, according to Democrats.
Democrats say they will use the money to pay for health care reforms. Paper companies say they can't collect the second credit anyway, so this is just a way for the Dems to make a money grab for those health care bucks.