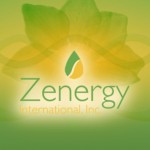 Chicago-based Zenergy International has bought the Greenlight Biofuels biodiesel plant near Lubbock, Texas.

This Zenergy press release says the deal should be finalized in the next few weeks:
Greenlight Biofuels Ltd. has developed a robust, proprietary, and proven technology capable of processing a variety of feedstock. In alignment with the corporate strategy, having technology that can use flexible feedstock is particularly advantageous, as upon market pricing fluctuation the feedstock sources can be changed in accordance with where the best value lies.
Zenergy International has recently embarked on a biodiesel facility acquisition strategy. With Greenlight Biofuels, Ltd. the company has invested in an operation capable of producing five million gallons per year, with 40 acres of land, providing considerable room for expansion.
The release goes on to say the Greenlight Biofuels plant is on a transport corridor, close to a number of transport fueling depots, that should help it provide significant local revenues.