Wind power out West is booming… and that's a bit of a problem. No, not a problem because of all of the clean energy the wind is producing. But the aging infrastructure to get that power to the people who can use it is loaded to the max, and this article from UPI says it's time for an update: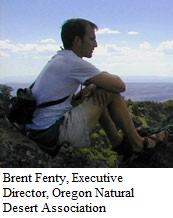 Future wind projects mean the region's electrical grid must be expanded, which won't be without controversy, said Brent Fenty, who heads the Oregon Natural Desert Association, which is tracking transmission proposals.
"There's no question that we are changing the face of the state right now. And the important part is that we do that in a way that is responsible and reflects our values," Fenty told The (Portland) Oregonian.
Hundreds more wind turbine projects are planned for Washington, Oregon, Idaho and Montana, most of them on private land. New power lines to carry that energy, however, must be built on public lands and carry a long-term impact, said Erik Fernandez, spokesman for the group Oregon Wild.
"If we do this the wrong way, there's going to be a large price tag environmentally," Fernandez said.
So I guess that's the right kind of problem to have: too much green power. Now, if some upgrades that are in the works, such as the Tres Amigas Super Station in Clovis, New Mexico that aims to link major wind and solar projects with the U.S. population centers (see my post from October 14, 2009), come to fruition, all this bounty of wind power should be a blessing.