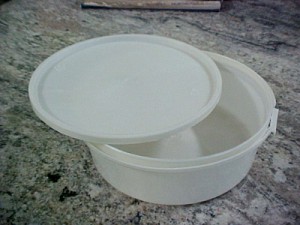 Do you feel guilty when you buy drinking water bottled in plastic? If you don't, you should and if you do then Cereplast may have a way to ease your mind. The company's mission is to producing bio-based sustainable plastics and today announced that it has developed a breakthrough technology to transform algae into bioplastics. Cereplast intends to launch a  new family of algae-based resins that will complement their existing line of Compostables & Hybrid resins.
Frederic Scheer, Cereplast's Founder, Chairman and CEO said, "Based on our own efforts, as well as recent commitments by major players in the algae field, we believe that algae has the potential to become one of the most important "green" feedstocks for biofuels, as well as bioplastics. Clearly, our focus will be on bioplastics. However, for our algae-based resins to be successful, we require the production of substantial quantities of algae feedstock. We are very encouraged when we see big players entering the algae production business, including Exxon's $600 million investment in Synthetic Genomics and BP's $10 million investment in Martek Biosciences."
The company calculates that their algae-based resins could replace 50 percent or more of the petroleum content used in traditional plastic resins. Currently, Cereplast is using renewable material such as starches from corn, tapioca, wheat and potatoes and Ingeo® PLA.
Scheer concluded, "Our algae research has shown promising results and we believe that in the months to come we should be able to launch this new family of algae-based resins. Algae-based resins represent an outstanding opportunity for companies across the plastic supply chain to become more environmentally sustainable and reduce the industry's reliance on oil. We are still in the development phase, but we believe that this breakthrough technology could result in a significant new line of business in the years to come."