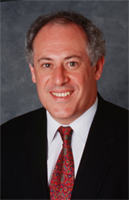 As reported from the American Lung Association of Illinois, Governor Pat Quinn joined with corn growers, business leaders and representatives of the American Lung Association in Illinois to celebrate the state's 200th E85 station at the Green Mount Motomart in Shiloh.
"It's vitally important that we continue to bring E85 stations to all parts of Illinois," said Governor Quinn. "E85 saves money when you fill up your tank, supports Illinois agriculture and jobs, and keeps our air clean."
Across the country there are more than eight million flex-fuel vehicles on the road today, including more than 300,000 registered in Illinois. These vehicles emit on average 40 percent fewer greenhouse gases annually. Illinois is also one of the largest producers of ethanol in the country. In 2008 more than 500 million bushels of Illinois corn were used to make 1.4 billion gallons of biofuel.
The 200th E85 fueling facility in Illinios is located at 1790 Frank Scott Parkway East in Shiloh. For a listing of E85 facilities, go click here.