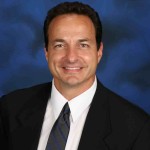 Patrick Hessini has joined the Minneapolis-based Avant Energy team as Vice President. Hessini's main role will be to lead Avant's consulting business and help to develop additional innovative energy projects and programs.
According to Avant Energy president Derick Dahlen, "Patrick enhances our ability to help municipal and cooperative utilities, educational institutions and corporations achieve their energy management goals."
Hessini joins Avant from HB Fuller of St. Paul, where he most recently directed the company's global consulting business, including leading project teams to develop green supply chain platforms and sustainability programs. Prior to joining HB Fuller, he was involved in wind energy business planning for ConocoPhillips and held numerous business leadership and project management roles in the energy industry.
"It's clear to me that Avant's rich portfolio of experience in utility management, renewable generation projects, and overall energy project management translates into superior results for our clients and customers," said Hessini.