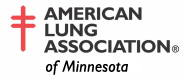 Olivia Cenex at 1208 West Lincoln in Olivia, Minnesota will be holding a Grand Opening celebration on Wednesday, November 4 from 11 a.m. until 1 p.m. E85 will sell for 85 cents off the original price per gallon and Biodiesel will sell for 20 cents off per gallon.
Event supporters include: Farmers Coop Oil, Renville County Corn and Soybean Growers, Minnesota Corn Growers Association, Minnesota Soybean Association, and the Minnesota Clean Air Choice Team.
Minnesota Governor Tim Pawlenty has been a long time supporter of high blends of ethanol such as E85. He has recently shown support for an increase in the mandated amount of ethanol sold per gallon of state gasoline from 10 percent to a higher percentage. "We want to move Minnesota dramatically and boldly toward the development and use of more ethanol and alternative fuels," said Pawlenty.
Currently, Minnesota has 361 of the 2,094 E85 fueling locations within the United States — the most E85 stations of any state throughout the country.