Many states look to California to set the stage for environmental and energy reform. They passed the first greenhouse gas emissions legislation. They passed the Low Carbon Fuel Standard. But not so fast. They are bankrupt. They still have some of the worst air pollution in the country. They still have "brownouts" when it rains.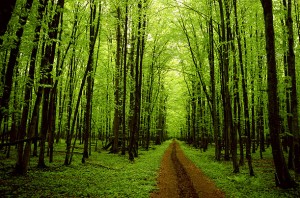 Let me give you an example of why California should not set the stage for energy reform. Just today, Biofuels Digest reported that BlueFire Ethanol, a waste -to -energy biofuels company primarily using wood waste, is relocating its second facility from California to Mississippi. Why? A $1 million a year tax hike plus after two years, difficulty getting the permits through. Oh, and did I mention that the DOE threatened to pull its $40 million funding if the project wasn't sped up?
So BlueFire has sped up. In Fulton, Mississippi.
"We wanted to move quicker, and DOE said we needed to move quicker than we were able to in California," said BlueFire CEO Arnie Klann in the Digest. "The Economic Development people in Mississippi, and in Itawamba county, welcomed us, and facilitated the project in every way. After going through a 20-month process with our Lancaster facility in California, we expect to be done with permitting by the end of the first quarter, after starting in July, and we have already located an off-take partner for our ethanol, upriver in the Memphis area.
While the plant relocation is great news for Mississippi, it's sad news for California which will now lose nearly $8.3 million is tax revenue. And let's face it. This is not the only biofuels project to flee California, nor will it be the last one. If our country is really commited to energy reform then it must not follow the ways of states like Califonia, but follow the lead of states like Mississippi that are welcoming biofuels projects with open arms.