KL Energy Corp. has inked a deal with Fair Energy to move forward with a partnership that would produce cellulosic ethanol in both the U.S. and Europe. KL Energy was the first company to operate a commercial-size demonstration cellulosic ethanol plant located in Upton, Wyo.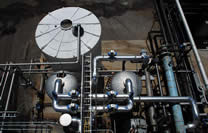 In a press statement, Steve Corcoran, KL Energy's CEO said, "As the industry continues moving toward the goal of commercializing production of cellulosic ethanol, KL Energy is pleased to have Fair Energy as our partner. The commitment by Fair Energy will allow our company to complete its goal of being the first firm in North America to produce cellulosic ethanol on a constant, commercial scale for use. As other companies begin projects trying to realize industrial scale production, KL Energy will have successfully achieved that goal and become the first cellulosic ethanol plant operating under a 24-hour production schedule this year."
Earlier this year, KL Energy announced plans to enter the Brazilian market with partner blue Ltda.