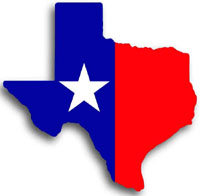 Texas fuel retailers are now selling 10 percent ethanol. Local gas stations have been updating filters, checking tanks and applying green ethanol-blend stickers to put on pumps, but such a change is not without its cost and problems for retailers. The ethanol mixture is the result of 2005 and 2007 federal energy acts requiring specific benchmarks for refineries to produce cleaner-burning fuel.
"Because ethanol is the only biofuel source with sufficient production and base feed stock to meet these mandates, it has been the most widely used by refiners to meet the new federal mandates," said Chris Martin, spokesman for the Texas Petroleum Marketers and Convenience Store Association. Mandated amounts of renewable fuels will increase each year between now and 2022, Martin said, thus the 10 percent ethanol mixture will eventually increase, probably to 15 percent.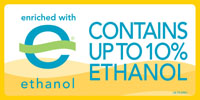 Any vehicle on American roads can use E10 and should have no problem. Only flexible fuel vehicles can use higher blends of ethanol such as E85. There are currently 42 E85 stations in the state of Texas.