The Colorado Department of Agriculture is now offering several Advancing Colorado's Renewable Energy (ACRE) grants. Eligible projects include agricultural related renewable energy systems, feasibility studies and research projects. The ACRE program is a set of grants that provide funds to conduct feasibility studies, install renewable energy systems or do research into renewable energy projects.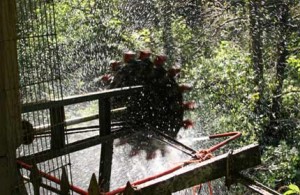 Grant applications submitted must be for projects that will be completed withing two years of grant award. Examples of past projects that have been supported by the ACRE grant program include wind turbines, solar panels, micro-hydro systems, biomass systems, and biodiesel plants. Funds will be distributed in three categories.
1) Feasibility Studies —  must study the feasibility of an agricultural energy-related project. Feasibility studies may address the market for the product, engineering requirements, economic viability, environmental concerns, legal requirements, management, and other necessary study components. A maximum allocation for each study is $25,000.
2) Project Participation — for projects will completed feasibility studies, awards will be granted to assist with the project.. A maximum allocation of $100,000 has been established per project.
3) Research — applications for research of agricultural energy-related topics will be considered in an effort to bring new information to the marketplace. Research should be tied to a particular issue or problem in Colorado. A maximum allocation of $50,000 per project has been set.
Grant applications are being accepted through October 30th. Contact ROI for more information at 517-812-3285.