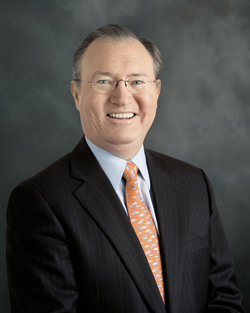 The head of United Airlines says commercial airlines and military aircraft in the U.S. are ready to make a long-term commitment to alternative fuels.

Reuters reports that Glenn Tilton, the chief executive officer of UAL Corp and its United Airlines unit, says because of the tight economic times the industry is facing, the commitment would have to come after the government and private resources offered more incentives to develop the new fuels infrastructure:
"We're willing to step up and be the buyers," he said of alternative fuel sources that could act as a cleaner burning hedge against expensive crude oil resources.
U.S. airlines paid $58 billion for fuel in 2008, an increase of $16 billion over the previous year, industry figures show. Airlines consume between 18 and 20 billion gallons of jet fuel annually.
"Volatile increases in fuel costs devastate the industry's bottom line," Tilton said.
He said airlines are committed to seeing the expansion of specifications for jet fuel options from renewable and non-renewable sources.
Back in August, eight airlines, including United, signed a deal that will see them buying 1.5 million gallons of renewable biodiesel a year from Rentech, Inc. to use in ground equipment starting in 2012.