Dyadic International, Inc. has recently announced that it has received approval from the U.S. Food and Drug Administration (FDA) for the use of its C1-derived cellulase enzyme. The enzyme is derived from a genetically modified strain of its patented C1 organism and is used in the fermentation of wine, beer and fruit juices. The approval is known as a "GRAS," which acknowledges that the product is safe to use in its intended conditions of use.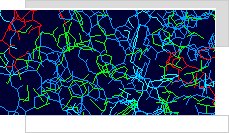 Richard Jundzil, Dyadic's Director of Development and Quality noted in a press statement, "Receiving this positive acknowledgment from the FDA regarding our GRAS notification culminates a multi-year product development process and affirms Dyadic's conclusion that its cellulase enzyme is safe for use by our customers. Dyadic intends to continue to utilize its C1 technology platform for the development of additional specialty enzyme products."
The enzyme is now offered is a new liquid enzyme product known as "CeluStar CL," for use in the production of various beverages. The company also plans to identify, co-develop and licensing opportunities for the future production of products derived from C1.
"The new CeluStar CL product further expands Dyadic's innovative specialty enzyme solutions available for sale to our global customers. CeluStar CL is a value-added enzyme that provides enhanced performance over a wide range of application conditions," said Brian Murdoch, Dyadic's Director of Sales.