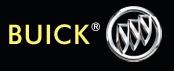 What has been a symbol of failure for some of the American automobile industry could become a shining example of green jobs in the U.S. biodiesel industry.

This story from the Flint (MI) Journal says that idled for 10 years, "Buick City," the former Flint, Michigan General Motors plant that once cranked out cars, could soon become a hub for soybean products… including biodiesel:
The plans: shipping soybeans, a plentiful commodity in Michigan, to and from the site and producing biodiesel.
The move is expected to bring development and hundreds of jobs to the former General Motors production super site.
West Michigan businessman Gary Wruble said he represents a group of investors who are interested in shipping soybeans to and from Buick City, which developers want to turn into a truck-to-train intermodal hub.
Keith Edwards, senior development director at the Genesee Regional Chamber of Commerce, confirmed Wruble is involved with the project's investment team.
Michigan farmers in 2008 grew nearly 2 million acres of soybeans. Soybeans have numerous uses. They are an ingredient in popular products we eat such as margarine and salad dressing. And, they have industrial use in items ranging from candles to hand cleaners.
Plus, soybean oil is used to make a make renewable biodiesel fuel to power diesel vehicles.
While the 600 jobs the new venture could produce doesn't come close to the 20,000 jobs the area used to support in its heyday, it is a start and could give a green future to an area known as a toxic waste dump for the last decade.