Hydrogen will be part of the discussion at Energy & Environment Week… a look at new energy sources, including bioenergy with biomass heat & power and biogas; energy from waste & secondary raw materials recovery; alternative vehicle fuels including biofuels, hydrogen & electric mobility; and energy efficiency in industrial processes going on April 12-16, 2010 in Pittsburgh, PA.
This press release says the hydrogen portion of the conference is being organized by the Mountain States Hydrogen Business Council in association with Freesen & Partner GmbH on April 13-15, 2010.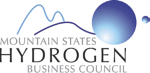 The Mountain States Hydrogen Business Council, a non-profit trade association, is pleased to accept the invitation of Freesen & Partner GmbH to develop and conduct the hydrogen energy conference at EEW. Freesen is the producer of the EEW (www.ee-week.com) which will be held at the Pittsburgh Convention Center. The EEW will include four topical conferences: hydrogen, bioenergy, recycling and energy efficiency. The EEW is designed to raise the profile and intensity of renewable energy in the United States.
The EEW Hydrogen Conference will include a two day program of speakers, panel discussions and a moderated debate of the critical issues in hydrogen today. The program, under development, will be posted shortly. Highlights include: keynote speeches from energy experts of the NETL, Carnegie Mellon University and a special seminar by the WVU Alternative Fuel Training Center. The program also includes demonstrations of hydrogen fueled vehicles and fuel cells.
"The MSHBC conferences have received worldwide recognition for their quality and we believe their leadership in hydrogen will contribute to the impact of the EEW" stated Dr. Ines Freesen, managing director of Freesen & Partner GmbH.
This conference announcement comes after the MSHBC's successful 5th Annual Hydrogen Energy Implementation Conference in Charleston, WV that was built around the opening of the hydrogen production and dispensing facility at Yeager Airport.