Sixty million gallons worth of biodiesel-producing equipment will go on sale next month at a location in New Jersey.

Minnesota-based Maas Companies is conducting the auction of six, 10-million-gallon lines that are brand new out-of-the-box operations at the Hampton Inn & Suites – Newark Harrison Riverwalk, 100 Passaic Ave, Harrison, New Jersey on November 12, 2009 at 11 am:
Equipment Selling as an Entirety or by the Line.
6 Biodiesel Process Trains in Storage in New Jersey.
The equipment supplier is Greenline Industries and is based on the technology developed and operating in Germany.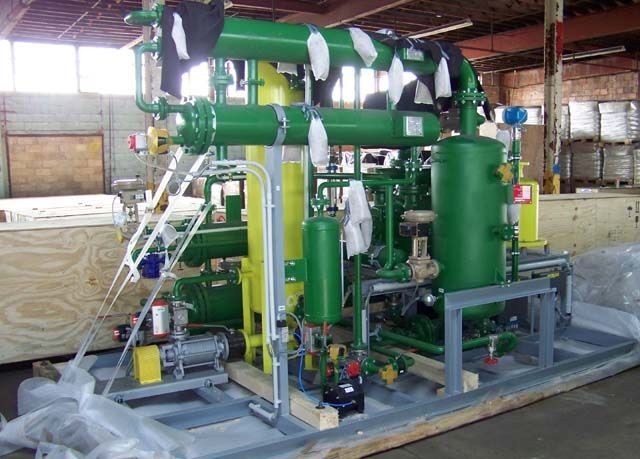 Each process train has the following equipment:
Dosing stations
Ion Exchangers
1st Stage Reactor
2nd Stage Reactor
1st stage settling tank
2nd stage settling tanks
Methanol dryer
In addition the following process equipment is common between trains:
Buffer tanks
Catalyst mixing stations
Chillers
Currently Crated, Warehoused and Ready to Transport.
You can inspect the equipment for yourself on Thursday, October 15 10 am to 5 pm and Wednesday, November 11 10 am to 5 pm. In addition, you can see more pictures of the equipment here.