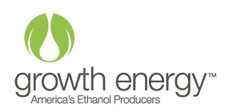 Growth Energy has joined Veyance Technologies, Inc., to seek approval from Underwriter Laboratory (UL) for a liquid fuel hose capable of dispensing ethanol from blender pumps. This is the first ethanol hose to be submitted for UL approval since the lab revised its standards in October 2006 for equipment to carry high-level ethanol blends.
"For the past three years, our efforts to promote an open fuel market where consumers have a choice about what kind of fuel to pump have been stymied by regulatory obstacles to establishing a certified fuel dispensing system," said Bernie Punt, Growth Energy board member. "Most state and local fire officials require UL certification or similar accreditation. The submission by Veyance Technologies is a landmark step in completing the higher-level blender certification process and opens the market so consumers have more choices of fuel."

"Veyance Technologies is pleased to be in a position to make the submission to UL for its review and consideration," stated Paula Russell, Veyance Technologies. "We have invested significant resources in development of a curb-pump hose and are confident it will meet the robust U.L. standards. We appreciate the financial support being provided by Growth Energy that is allowing us to submit the hose without further delay. The UL certification testing process is expensive and Growth Energy's financial support has been critical in allowing us to move forward with the effort."
Punt said that final certification and approval of a curb-pump hose — also referred to as a blender pump — capable of dispensing different grades of ethanol-blended gasoline, is expected by next spring.