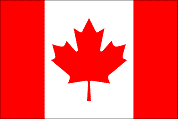 Biodiesel and ethanol production in Canada is expected to rise more than 75 percent over the next two years, thanks to subsidies from that country.
Reuters reports that total biofuel output north of the border will reach 660 million gallons each year by 2011, including about 500 million gallons of ethanol and about 160 million gallons of biodiesel:
"We're certainly on track to build that production capacity, no question," [Gordon Quaiattini, president of the Canadian Renewable Fuels Association] said.
Canada currently produces 1.3 billion litres of ethanol annually and 120 million litres of biodiesel, he said.
On Friday, the federal government gave operating subsidies of C$70 million ($64.2 million) annually to Husky Energy's Lloydminster, Saskatchewan, ethanol plant and C$5.4 million to Methes Energies Inc's biodiesel plant in Mississauga, Ontario.
The funding is for seven years, with the exact amount calculated on a per-litre basis, and designed to pay more in a weak market than when conditions are favorable.
The Canadian government has given out funding to 23 biodiesel and ethanol plants, distributing about $1.38 billion over nine years since 2008.