The comment period for the EPA's proposed Renewable Fuels Standard (RFS2) has come and gone, and the leaders in the biodiesel and ethanol industries have turned in the comments they've collected from their members and interested parties.

The National Biodiesel Board's main contention is that the proposal contains several significant flaws:

• EPA's GHG [Greenhouse Gas] methodology relies on outdated data that artificially penalizes U.S. biodiesel. GHG emission reductions associated with biodiesel produced from vegetable oils compared to petroleum will significantly exceed the 22 percent assumed by EPA in its proposed rule if the agency relies on scientifically valid analysis and practices. Even with EPA's assumptions and methodology, correcting the outdated data pertaining to nitrogen fixation, energy balance and co-product allocations would give biodiesel produced from vegetable oil a 62 percent GHG reduction compared to baseline petroleum. When just some of the major flawed assumptions from EPA's indirect analysis are corrected, the GHG emissions lifecycle reduction for biodiesel from vegetable oils is 99% percent lower than diesel fuel. This number includes penalties to biodiesel for international indirect land use change.
NBB also took issue with the international Indirect Land Use provisions of the RFS2… a stance echoed by Bob Dinneen, RFA president and CEO: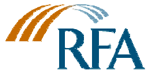 "International indirect land use change simply should not be included," Dinneen said. "Congress did not intend to penalize America's ethanol producers for decisions made by farmers and governments in other countries."
Now, we'll have to wait to see if anyone at EPA is paying attention.