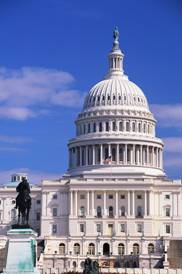 While the biodiesel industry's biggest advocacy group is praising a bill that could make B99 a thing of the past, not all biodiesel makers are glad to see the change.
This article from Biodiesel Magazine says the Biodiesel Tax Incentive Reform and Extension Act, introduced last month by U.S. Sens. Chuck Grassley (R-IA) and Maria Cantwell (D-WA), is being hailed by the National Biodiesel Board as a "common sense" proposal that will bring stability and reliability to the marketplace by extending the tax incentive for five years and will change the excise tax for biodiesel from a blender to a producer credit. But some sources aren't so happy or optimistic about its effects:
"I don't understand their wanting to change that," said one NBB member, who asked not to be named. "I don't see the sense or the advantage in it."
The source indicated that producers who sell B100 are able to keep their books clean because they don't file any claims with the Internal Revenue Service. This allows them to bill the $1 per gallon credit into their sale price and let distributors, who blend the fuel, deal with the paperwork. "It usually takes about 10 days for us to get paid by our customers," said the source. "When you're dealing with the federal government, 45 days is good."
The longer a producer has to wait to get paid, the more of its own capital it has to invest to maintain its inventory and procure feedstocks, which could be a problem imposed by a conversion of the credit. "I understand that it's a cash flow issue," said Bobby Heiser of Bulldog Biodiesel. "But most of the time we're the blender of record anyway, so we're already dealing with the IRS. The way that this change will make it easier for us will be by eliminating B99."
Management at Lake Erie Biofuels, a plant with a 45 MMgy capacity in Erie, Pa., agreed. "We sell maybe a couple of truckloads of B100 while B99 makes up almost 90 percent of our total sales," said Michael Noble, director of operations at LEB. "Changing the excise tax will be better for our customers, but it doesn't change our position."
Still, others say converting the credit gets rid of the paperwork for blenders and will encourage sales.
And you thought all the debate in DC was just about health care!