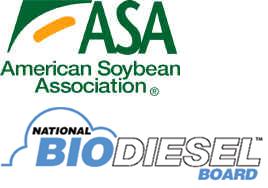 The deadline for getting in your two cents' worth on the U.S. EPA's proposed Renewable Fuels Standard (RFS2) is rapidly approaching, as this Friday, Sept. 25th will mark the end of the comment period.
This article in Biodiesel Magazine says the American Soybean Association and the National Biodiesel Board are making a last-minute appeal to their members and biodiesel supporters to get their comments in:
Both organizations have made it easy to access information at their Web sites, providing background information, sample comments, links to the EPA Web site and instructions on emailing comments. The ASA form is available at www.soygrowers.com/policy/RFS2.htm. The NBB's action center is available at http://biodiesel.org/news/RFS/. The NBB provides an express comment that features a condense message and only requires a name, city, state and email address. "it takes less than 20 seconds to fill out and submit," the NBB says. The NBB also offers long and short versions of sample comments to make, and provides information for an individual to craft a unique response.
The stakes are high for the biodiesel industry. "As EPA's proposed rule is written, soy biodiesel would no longer qualify under the specific federal mandate for biomass-based diesel use," ASA President Johnny Dodson explained. "With the future of the U.S. biodiesel industry at stake, farmers need to get involved right now by voicing their opposition to the proposed rule." The ASA has reached out to U.S. soybean farmers in their campaign, as have several state soybean associations and corn grower associations as well to comment on the impact on corn ethanol.
The main sticking point the ASA and NBB (and the Renewable Fuels Association, for that matter) have with the proposal is the inclusion of international indirect land use impacts into the calculations of greenhouse gas emissions.
If you haven't commented yet, better get your thoughts in now.