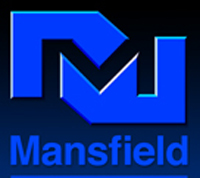 Mansfield Oil Company, a fuel supplier for over fifty years, has now established an ethanol marketing partnership with Heron Lake BioEnergy. This will add to their C&N Companies marketing division. Mansfield has entered into a three-year agreement with Heron who use 18 million bushels of corn to produce 50 million gallons of ethanol.

"This is our first new plant relationship since our acquisition of C&N and is a real demonstration of the confidence placed in Mansfield and C&N as a thriving, independent marketing partner," said Douglas Haugh, EVP of Mansfield Oil. "Our strengths are logistics, marketing, and the supply chain automation technology that refiners are increasingly requiring of their ethanol suppliers. Working transparently with great producers like Heron Lake, we can improve netbacks for plants. Meanwhile, we reduce costs for customers by slimming transportation and administrative costs across the supply chain."

The partnership will allow the Heron Lake facility to manage and forecast their costs and margins as well as giving them access to C&N's nationwide market that consists of refiners and blenders.
Jon Bjornstad, founder of C&N, added, 'I'm excited about working with Heron Lake to grow their business and ours. Their competitive production capabilities and rail logistics are an excellent fit for our network and will give us strong competitive supply to west coast markets.'