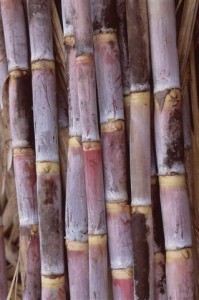 In a follow up to a recent post about the forecasted record sugarcane harvest in Brazil, it appears that this won't come to fruition. UNICA, the Brazilian Sugarcane Industry Association, has released today the news that heavy rains in South-Central Brazil, the country's top sugarcane producing region, caused a drop of 23.8 percent in the volume of sugarcane crushed during the second half of August, as compared to the two weeks prior.
According to UNICA, the sharp reversal in climatic conditions caused several cane-growing regions to interrupt crushing in more than 50 percent of the available time. States most affected were São Paulo, Mato Grosso do Sul and Parana, with a crushed cane reduction of more than 30 percent compared to the first half of August.
The organization has also reported that accumulated ethanol exports so far in the harvest stood at 1.79 billion liters, 25.66 percent less than the 2.41 billion shipped abroad in the same period of the previous harvest. While anhydrous ethanol exports decreased by 67.4 percent, hydrated ethanol exports surged by 24.75 percent.
The volume of domestic sales is the result of two factors: sales of flex-fuel vehicles, which in August surpassed 94 percent of the total sales of Otto Cycle vehicles, increasing the fleet of flex vehicles to 35 percent of Brazil's total; and the competitiveness of hydrated ethanol in comparison to gasoline prices at the pump. In more than 82 percent of the Brazilian market, prices at the pumps were below 65 percent of the price of a liter of gasoline.
UNICA's revised projection for the production of sugar and ethanol in the 2009/2010 harvest will be released with the next harvest update, at the end of September.