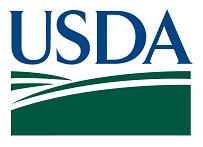 Federal officials have handed out $4.2 million in grants for projects that will reduce the fuel for forest fires, while creating a green fuel source.

Ag Secretary Tom Vilsack says the grants to 17 small businesses and community groups will encourage development of woody biomass into fuel:
"By harnessing the full potential of woody biomass, America's forests can produce renewable energy and new products and we can create new, green job opportunities for local workers," Vilsack said. "These grants will help restore our forests by reducing hazardous fuels, handling insect and disease conditions, and treating forests impacted by catastrophic weather while creating markets for small-diameter material and low-valued trees removed from these areas."
These funds are targeted to help communities, entrepreneurs, and others turn residues into marketable forest products and green energy. The Forest Service Woody Biomass Utilization grant program has been in effect since 2005 and has provided over $26.3 million towards various projects, ranging from biomass boilers for schools and prisons, to helping businesses acquire equipment that improves processing efficiencies. During this time period, 110 grants have been awarded to small businesses, non-profits, tribes and local state agencies to improve forest health, while creating jobs, green energy and healthy communities.
You can see the complete list of grant recipients here.