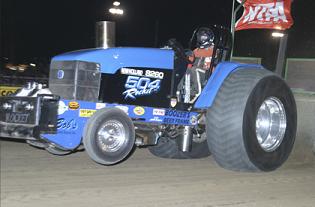 The power of soybean-based biodiesel will be on display this Friday and Saturday nights in Jefferson City, Mo., as the Midwest Xtreme Truck and Tractor Pull, a National Tractor Pullers Association Grand National event, comes to town.
The United Soybean Board (USB) and soybean checkoff sponsor the event at the Cole County Fairgrounds as a way to showcase the homegrown, environmentally friendly and renewable biofuel: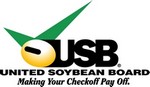 USB staff and Missouri Soybean Merchandising Council staff will be on hand educating pull attendees on the benefits of soy biodiesel and will be available for media interviews. Biodiesel has the best energy return of any liquid fuel, along with increased lubricity, high cetane and the highest BTU content of any renewable fuel.
As part of its sponsorship, the soybean checkoff supplies NTPA with biodiesel to fuel pulling sleds and some track-grooming equipment. In addition, all NTPA on-road diesel-powered vehicles run on biodiesel blends during the 82-event tractor-pulling season.