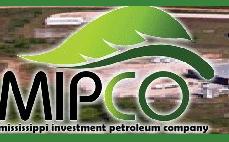 Officials at a biodiesel plant in Mississippi have finished the commissioning process for the 8-million-gallon-a-year facility.

This article from Biodiesel Magazine says Mississippi Investment Petroleum Co. LLC (MIPCO) bought the plant from Tri-State Petroleum Products in Houston, Mississippi and retrofitted it to produce the green fuel from poultry fat and waste vegetable oil:
The Houston, Miss. [facility], is actually the second project launched by MIPCO. Ground work had begun at the first project planned at Aberdeen, Miss., Lunsford said, when the Aberdeen mayor requested the project be put on hold while the city applied for a grant to help with road access in the industrial area. "What was supposed to be a 60 day delay turned into 120-days," [Jon Lunsford, CEO of MIPCO] said. Construction on the 10 MMgy facility is set to begin once final permits are in place, with completion anticipated by the end of the year.
MIPCO is in final negotiations on a third facility, a shuttered biodiesel plant at Nettleton, Miss. Lunsford said the deal should be completed within the month and the plant operational within 60 days after closing. MIPCO hopes to achieve a 24 MMgy capacity at Nettleton, he added.