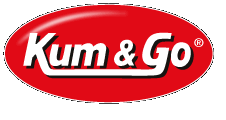 Kum & Go L.C. has recently opened an E85 station in Neosho, Missouri. The company, headquartered in West Des Moines, Iowa, opened the 3,400-square-foot convenience store after only 84 days of construction.
"Kum & Go is please to open our second store in Neosho, and plans to provide the best customer service for everyone who visits us," said Kyle Krause, president and CEO of Kum & Go, which operates 400 convenience stores in 12 states (Iowa, Arkansas, Colorado, Minnesota, Missouri, Montana, Nebraska, North Dakota, Oklahoma, South Dakota, Wyoming and Wisconsin). "We are eager to offer interstate travelers, businesses and patrons within the Neosho community an additional Kum & Go location for all their convenience store needs."
Kum & Go is now 50 years old. Since 1997, Kum & Go has been offering E85 fuel. The company has 23 E85 facilities in seven other states – Minnesota, Missouri, North Dakota, South Dakota, Colorado, Nebraska and Oklahoma.
The new site in Neosho is located at Highway 60 & Kodiak Road in Neosho.