This is one of the good news, bad news stories.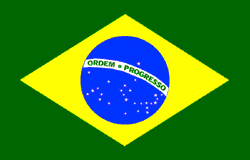 The bad news is: According to this story in World Energy Alternatives, Brazil wants to start sending soy-based biodiesel to the U.S. and the European Union. That word comes the Brazilian Agriculture Ministry:
Sustainability studies have been performed to prove the biodiesel was produced sustainably to meet EU norms, but some areas have to be adapted to meet requirements in order to enter the market.
While the news that foreign biodiesel could be headed for America's shores and into an overseas market that the Americans would like to get back into (Europe) might be bad for most biodiesel producers in this country, at least one is looking to take advantage of the boon in Brazilian biodiesel production by investing in that growth.



This story from the San Francisco Business Times says California-based Amyris Biotechnologies, a company that has already raised more than $24 million for a sugar cane-to-biodiesel plant, wants to raise a total of $62 million:
In a filing with the Securities and Exchange Commission, Emeryville-based Amyris said it is already nearly halfway there, with $24.75 million in commitments. Amyris had previously raised $120 million in two rounds of venture financing, much of it from top-tier venture capitalists and other investors like Khosla Ventures, Kleiner Perkins Caufield & Byers and TPG Biotech.
Amyris is gearing up to begin commercial production next year in Brazil. In a joint venture with Brazil's second-largest sugar cane grower, it aims to produce 200 million gallons a year by 2011.