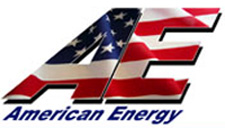 American Energy Enterprises, Inc. has plans to build a commercial-scale cellulosic ethanol facility in Millford, Connecticut. The facility will use wood waste to produce the clean burning fuel at 80 to 85 cents per gallon.
An original plan was announced in March of 2008 but the failing economy put the brakes on the project. "We, like all companies, had a bit of a hit when the Wall Street money went down, but we've back-filled it in a good way," Brown said. The company is awaiting approval on a $50 million U.S. DOE grant application it recently submitted and is hopeful it will be approved by the end of August. However, Brown said the project will move forward with or without the grant money. "We have funding for it," he said. "We're in the final negotiation on permitting and the land in New Milford so we can move ahead and break ground within the next two months." The funding is to purchase the Century Enterprises/Brass Mill property located in New Milford, Connecticut.
American Energy Enterprises, Incorporated was founded in 2005 by Christopher Brown, Nicholas M. Schmidt and Greg Chickneas. The company has been developing its business model, planning, science, and engineering alliances and is
prepared to bring the first Commercial Ethanol Distillery to New England and plans to grow with distilleries throughout the Northeast over time. AEE is contracting with a local entity, True North Industries, to task their property maintenance and tree care company as the lead source for collecting biomass material for the distillery's operation.