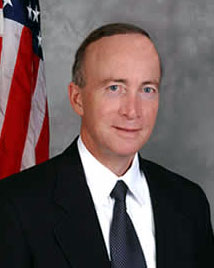 Governor Mitch Daniels highlighted a bill at a ceremonial signing recently that revises the current corn marketing program to include a $500,000 ethanol program, funded by Indiana's corn farmers.
Starting on July 1, 2009, the Indiana Corn Marketing Council (ICMC) — the state's corn checkoff organization – will annually transfer funds into the Retail Merchant E85 Deduction Reimbursement Fund to ensure a balance of $500,000 to be used for the E85 sales tax deduction in the months of January, February and March each year. This program is part of House Bill 1398 which was passed earlier this year and signed into law.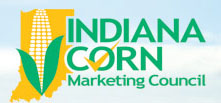 "These funds will encourage fuel retailers to offer E85 and consumers to use E85 in their flex-fuel vehicles," said Mike Shuter, ICMC president and a Frankton, Indiana farmer. "The ethanol industry is a major market for our corn and this program allows us to use our corn checkoff funds to help grow demand for ethanol, which grows demand for corn. "We want corn farmers contributing our state corn checkoff to know that they are putting a sizable amount of their dollars into this new ethanol program and that we should be able to measure its effectiveness for moving ethanol into the market because of the timeline the tax deduction will be available to retailers."
Currently, 128 stations offer E85 in the state of Indiana.