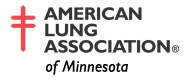 Two E85 and biodiesel promotions will be held in Austin, Minnesota next week. E85 will be sold for 85 cents off per gallon and B5 will be sold for 20 cents off per gallon at both events.
The first promotion will be held on Tuesday, Aug. 18, from 11 a.m. until 2 p.m. at the Freeborn County Coop at the intersection of Highways 56 and 90. Two days later, on Thursday, Aug. 20, the Kwik Trip at 4th St. NW (near the I-90 exit) will offer the same discount on E85 and B5 from 1-3 p.m. There will be a 30-gallon limit per vehicle at both events.
The promotions are supported by Freeborn County Coop, Kwik Trip, Mower County Corn & Soybean Growers, Minnesota Corn Growers Association, Minnesota Soybean Growers Association, the Minnesota Clean Air Choice Team and the American Lung Association in Minnesota.
Minnesota currently houses the highest number of E85 stations within the U.S. with 361 sites. For a listing, click here.