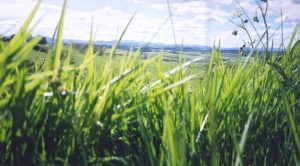 BBI International recently completed a county-wide biomass assessment and economic feasibility sponsored by The Agricultural Utilization Research Institute. The report is now available on the AURI website.
The report, authored by BBI in the fall of 2008 through spring of 2009, intended to define the amount of economically available biomass available in the county as well as explore the financial viability of several different conversion technologies.
Aitkin County is a unique geographical location in Minnesota. The 1,995-square- mile county is a transition zone that forms the northern border of the corn/soybean/wheat region of the state and the southern border of the heavily forested northern region of the state. The area is predominantly deciduous forests, wetlands and grasslands.
Ross Wagner, Aitkin County economic development & forest industry coordinator said, "We felt we had an economically viable biomass resource, but it was all based on anecdotal evidence. Until we could quantify what we actually had, any discussions of a project would be just talk."
The report will now be used by the Aitkin County Economic Development agency as they work to leverage the abundant biomass supply in their county for economic growth and jobs.