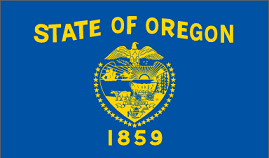 Oregon has become the latest state to require diesel sold in the state… well, at least in nine counties in the northwest part of Oregon starting August 5th and the rest of the state by October 1… have a mix of biodiesel.
The 2 percent biodiesel (B2) requirement received the praise of the National Biodiesel Board:
"Oregon recognizes the proven track record of biodiesel performance as well as its benefits for green jobs, energy security, the environment, and more," said National Biodiesel Board CEO Joe Jobe. "The NBB has resources in place to assist in implementation, including an information hotline for anyone with questions."
Oregon follows the lead of Minnesota, which started with a B2 requirement and kicked it up to B5 this past May, and Washington State and its B2 requirement. Massachusetts and Pennsylvania have biodiesel mandates expected to start in 2010.