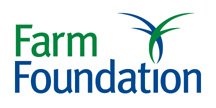 A report on food prices and the role biofuels have played (and have not played) in the spike of those prices has been recognized for a very prestigious award.

The Farm Foundation report entitled "What's Driving Food Prices?" released last year has won the 2009 Quality of Communication Award presented by the Agricultural and Applied Economics Association (AAEA) for the report's objective, comprehensive look at how last year's spike in oil prices was largely responsible for the spike in food prices, while increased ethanol demand played a smaller role (although it got more of the blame):
The report was written by Wallace Tyner, Philip Abbott and Chris Hurt, all agricultural economists at Purdue University. They identified three main drivers of food prices–depreciation of the U.S. dollar, changes in production and consumption, and growth in biofuels production. When it was released in July 2008, the report received wide distribution both nationally and internationally through the Farm Foundation Forum at which it was released, subsequent press coverage, and a webinar.
Within six months, food supplies had stabilized and economic conditions had changed dramatically. In light of these changes, Farm Foundation asked the three authors to update the report. Released in March 2009, the updated report showed that the three primary drivers of food prices remained unchanged, despite the significant reversal of conditions.
Three other Farm Foundation projects were also recognized by the AAEA Awards Committee. The Quality of Research Discovery Award went to Alan L. Olmstead of the University of California, Davis, and Paul W. Rhode, of the University of Arizona, for their book, Creating Abundance: Biological Innovation and American Agricultural Development; the Outstanding Article Award for AAEA's Choices magazine went to Bruce A. McCarl of Texas A&M University and Steve K. Rose of the U.S. Environmental Protection Agency for the article, "Greenhouse Gas Emissions, Stabilization and the Inevitability of Adaption: Challenges for U.S. Agriculture;" and three students were honored in the AAEA Graduate Student Extension Competition. First place went to Anna Flaig of Purdue University; second to Sonja Peraski of Michigan State University; and third to Daniel Sanders of Ohio State University. Farm Foundation funds the awards for this competition.