The State of Massachusetts has handed out $2.2 million to fund nine new wind energy projects.

This press release from the state's Executive Office of Energy and Environmental Affairs says the agency's secretary, Ian Bowles, made the announcement of the grants awarded by the Massachusetts Renewable Energy Trust through the new Commonwealth Wind Community-Scale Wind initiative: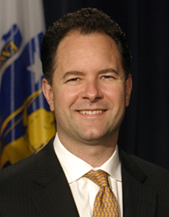 "Wind energy is a core component of Governor Patrick's plan for the Commonwealth's clean energy future," said Secretary Bowles. "These nine grants will help get more wind turbines installed and help more community institutions reduce their use of fossil fuels."
The Governing Board of the Massachusetts Renewable Energy Trust approved the grants totaling more than $2.2 million. Project funding included design and construction grants for three new wind projects totaling more than 4 megawatts (MW) in capacity, and six feasibility studies for wind energy that would total more than 3 MW in capacity if built. The nine grants go to public projects, educational institutions, a farm, and a shopping center. Funds for the Trust come from renewable energy charges on electric bills, which generate roughly $25 million a year to support renewable energy installations and companies.
"These heavy energy-users—municipal and state facilities, schools, retail centers, and farms—have much to gain from wind power, and the Trust is glad to be able to put wind power within their reach," said Phil Giudice, Commissioner of the Department of Energy Resources (DOER) and chair of the Trust's Governing Board.
The three projects receiving design and construction grants are the town of Hanover, for its wastewater treatment plant; the Lynn Water and Sewer Commission; and the Massachusetts Department of Correction, for North Central Correction Institution-Gardner.
Awards for the six feasibility studies go to Allen Farm, Martha's Vineyard; Cape Cod Academy, Osterville; Centerville-Osterville-Marston Mills Fire District; Colony Place, Plymouth; Falmouth Academy, Falmouth; and Up-Island Regional School District, Chilmark, Aquinnah, and West Tisbury.
You can read more about each project here.