Innovative waste company Fiberight is on the move. Relatively quiet over the past few years as they perfected their waste-to-fuel technology, they are now ready to showcase their enhanced fiber separation technology (EFST). The company is building 'mini mills' next to landfills in order to be close to their feedstock: garbage. This reduces their feedstock transportation costs. In addition, the ethanol produced will also be transported localy; another way to keep costs down. For several years, the company has been developing technology that sorts and transforms (aka recycles) trash into cellulosic fibers which are then converted to biofuels.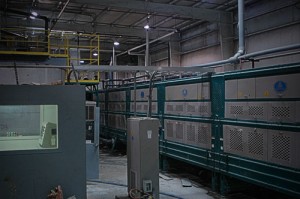 The chemicals and enzymes that that are used in the process to convert the cellulosic fibers to sugar are also "recycled" and its transformational system divides organic and inorganic wastes and converts then according to type. For example, cardboard is sorted with other cardboard.
As reported by Ethanol Producer Magazine, Fiberight CEO Craig Stuart Paul said, "We have a team that comes largely from the waste management recycling industries and biofuel engineering industries, and we've really taken the approach that we believe there is an existing infrastructure in waste management. In other words, a collection infrastructure we can intercept."
Stuart-Paul continued, "Fundamentally there is more energy in the waste stream than there is in lignocellulosic streams that is easier, if you get things right, to extract. We take a series of waste streams of industrial scrap through commercial dry waste—such as office building waste, and MSW—and we separate and sequester the organic and inorganic fractions. Then in all of the inorganic fractions, we separate the hydrocarbons and the recyclables and the stuff we send off to landfills. The organic fractions we convert to cellulosic ethanol."
Last week, Fiberight announced a research partnership with CleanTech Biofuels in order to gain third party validation of their reported yields and costs associated with their waste-to-fuel technology.