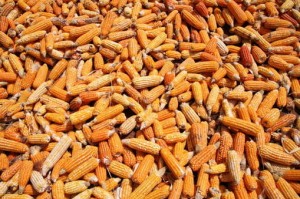 It's harvest time somewhere and it's in Texas. Today, the first cob collection of 2009 is complete and POET is continuing to work with agricultural equipment manufacturers and growers to discover the most efficient and affordable means for harvesting cellulosic feedstock.
July 6-22, equipment for harvesting corn cobs was tested near Harlingen, Texas. The trials were in anticipation for larger harvesting efforts that will be underway this fall in the Midwest. In all, POET expects to harvest as many as 25,000 acres in Texas, South Dakota and Iowa.
POET has been using corn cobs in its pilot cellulosic ethanol plant in Scotland, S.D. and will they will also be used at its first commercial cellulosic ethanol plant in Emmetsburg, Iowa in 2011. The project is known as Project LIBERTY and will produce 25 million gallons of cellulosic ethanol per year.
"Agriculture equipment manufacturers are putting the final touches on a variety of harvesters that will be on the market soon," said Scott Weishaar, Vice President of Commercial Development. "Farmers will have a lot of ways to take advantage of corn cobs as a new revenue stream."
POET will continue work with 15-20 farmers in the Emmetsburg area in further tests this fall and will purchase cobs for use in Project LIBERTY.
"Farmers will play a big role in our nation's energy future," Weishaar said. "Their support has been instrumental in the success of grain-based ethanol and will continue to be crucial in commercializing cellulosic ethanol."
Click here to view a documentary about POET's pilot cellulosic ethanol plant.