Brazilian government officials say the country will buy, operate and maintain up to five hydrogen-cell-fueled buses, as well as putting in a station to produce hydrogen to supply the buses.
The project is part of country's Ministry of Mines and Energy (MME) partnership with the Urban Transportation Metropolitan Enterprise in Sao Paulo to develop cleaner urban public transportation in Brazil. Money for the program comes from the Global Environmental Facility (GEF) and the Studies and Projects Funding Body (FINEP), with support of the United Nations Program for Development (UNPD).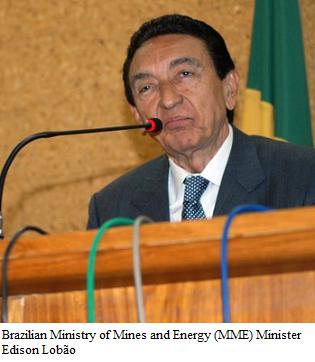 For MME Minister Edison Lobão, the project is a further step for the government to consolidate the country's expertise in the use of renewable sources. "This project results from a huge effort of the Ministry of Mines and Energy with its partners. With the hydrogen-fueled bus we are further developing the Brazilian economy," he said.
The first vehicle will serve the ABD Metropolitan Corridor (Sao Mateus / Jabaquara), located in the Greater Sao Paulo area.
MME's Secretary for Petroleum, Natural Gas and Renewable Fuels, José Lima, said this is a pioneering project in Latin America aimed at disseminating the technology. "The Brazilian success with ethanol and biodiesel allows us to use hydrogen from renewable energy sources. From now on, our challenge will be to structure the hydrogen economy in Brazil," he said.
The technology being used is a combination of hydrogen cells and batteries, that allows for increased fuel saving and rational energy use by storing the energy generated by the cell during the periods when the vehicle is idle, such as passenger boarding or stops at traffic lights.