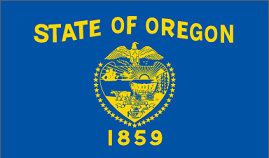 Starting next month, nine counties in Northwest Oregon will require all diesel to contain at least 2 percent biodiesel. This comes two years after all gasoline statewide had to have a 10 percent ethanol blend.
This story from OregonLive.com says that while the city of Portland has already mandated a biodiesel blend since August 2007, Multnomah, Clackamas, Washington, Clatsop, Columbia, Tillamook, Yamhill, Polk, and Marion counties will now also require biodiesel:
State officials, including the Department of Agriculture, say biodiesel produces fewer harmful emissions than regular diesel and is a renewable energy source produced in part by Oregon farmers, rather than by foreign sources.
Motorists shouldn't see any change to fuel economy or performance when using a two percent biodiesel blend, said Stephanie Page, the agriculture department's renewable energy specialist.
"Pure biodiesel, or B100, contains only eight percent less energy per gallon than the diesel motor fuel currently offered for sale in Oregon," Page said in a news release. "A two percent biodiesel blend, or B2 blend, has less than two-tenths of a percent less energy that the standard diesel motor fuel. That is such a small difference that motorists should see no noticeable effect on their fuel mileage."
Officials are cautioning biodiesel users that the fuel actually clean fuel lines and tanks, so they should be ready to change fuel filters after the mandate goes into affect on August 1st.